Lego Crap
Tenyo
ain't got nothin' on you when you build this
Lego magic trick
! I actually really like this idea - I truly think that, with the right presentation, this could be a cute little pocket trick.
But that's not all. Lego has its own
official instructions for a "Magic Box"
. It's more of a model of an illusion than a working magic trick, but it would definitely make a cool toy for your desk or shelf.
Lego also has instructions for a
Vanishing Coin trick
: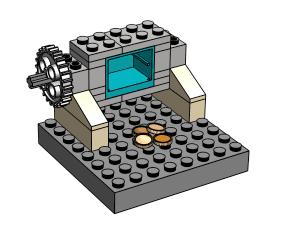 What's hilarious about this trick is that it has no real mechanism - as far as I can tell, the coins just fall out of the compartment and on to the base when you turn the crank, which is not too magical.
There's one more Lego trick to build -
the Disappearing Lego Trick
- and it's actually kinda cute. I don't think it would fool anything, but it would certainly be fun to play with.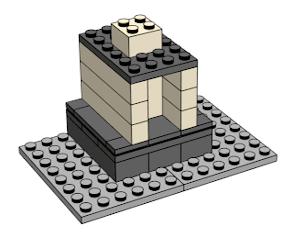 I hope that all of these Lego ideas really got your brain working. I really think that the idea of using Lego to make props is an awesome one; Lego is something everybody knows, is very versatile, and can go in many different directions. So get out there and start creating!